Overview
Setting our sights on the future "Perfection in Automation" means we put all of our knowledge and creativity into developing products that become trendsetting innovations. At Ajlon technologies, we turn this motto into reality by providing our customers with a complete automation solution that provides maximum flexibility and economic efficiency. From customized products to large-scale series production, meeting our customers' needs is our main focus.From the first prototype to devices ready for mass production, every component is developed and manufactured at our Chennai location.Advanced production methods and fully professional test procedures using the latest technology ensure our high quality standards.
Our goal is to improve business's performance and satisfy customer needs with customization and also provide training for Engineering Students. Project works are also handled by us.
Ajlon Technologies is a pioneer in delivering Business Innovation, Integration and Transformation through disruptive technologies like SMAC (Social – Mobility – Analytics – Cloud), IoT and Big Data. We have mastered the art of addressing enterprise business and technology challenges through our "Connected Customer framework" that:
Whether you want us to work for you or help train your current human resource employees. We Can help!
Running a business is not easy. With Automation & All types of Water Purification, you will learn solutions for common management challenges
Meet the battle-tested team of embedded systems evangelists. Our diverse domain expertise, industry experience, and technology leadership have been proven a perfect blend for many leading companies. Kick start your embedded project, let's get connected
Contact us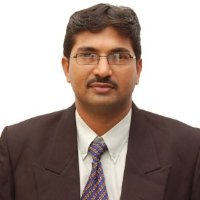 EXECUTIVE LEADERSHIP
Dr.M S Ajmal Deen Ali.,M.E.,Ph.D.(IITM-Robotics)DIRECTOR
Ajlon Technologies was an initiative by Dr.M.S Ajmal Deen Ali with the sole aim of taking "THE NEXT GENERATION TECHNOLOGY" to people of all age groups. Ajlon Technologies is a result of 9 years of intense research by Dr. M. Syed Ajmal , a Ph.D. in Robotics from IIT Madras and with more than 17 years of experience involving Educational Industries and Education based Services.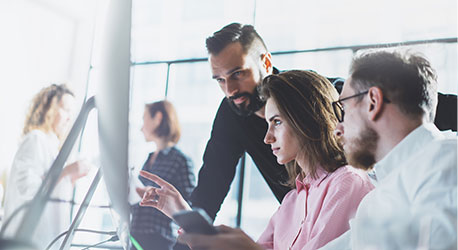 Vision & Values
Our senior team of dedicated developers is comprised of skills and experiences in problem-solving and not just merely coders and technicians. Our managers and software architects have the business acumen to understand your demanding working standard and produce the high-quality software products you need. Our dedicated programmers are comprised of the highest caliber of software designing and development and they are well versed in application development standards with the best practice methodologies.